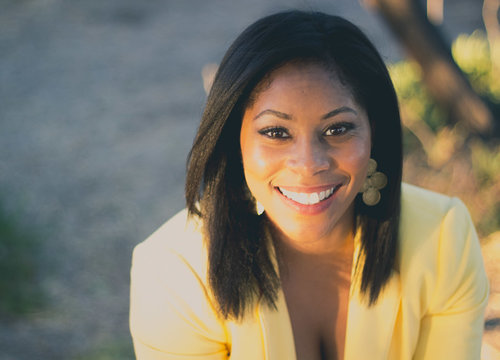 I started my career as a business analyst at a large company in Phoenix, AZ. I worked in the technology department, and my job was to work with department leads and executives to identify ways to improve the business, either by creating process improvements or by implementing new technologies.
Then I moved into product management, where my focus shifted to managing organizational products (both internally & externally). As a product manager, I learned how to operate a business at a much more strategic level. I was responsible for the actual items that went to market, so it became important to understand all of the pieces that were required to keep the company going. I spent a chunk of my time in corporate America and then moved into consulting. As a consultant, I worked on a variety of corporate accounts. However, things changed after I had my son. I was at work when my water broke, and I ended up going into labor later that night. I was two months early.
After having him, I knew right away that I couldn't return to the high-intensity corporate world if I was going to be the kind of mother and worker I wanted to be. I started my own business seeking balance — that ever-elusive concept again.
I didn't find it, so I sought resources and support, but I couldn't find those either.
So, I built MORE.
MORE is designed to give business owners (especially women) who are raising children more. It will give them more time, more encouragement, more support, more community, more connections, and more opportunities to stay in the race without having to sacrifice time with their families or go crazy in the process.
The first thing I wanted to tackle was business conferences. I thought they were outdated. So we launched the first family-inclusive business conference, MORE: the retreat, which we held in July 2016 at The Ritz-Carlton Dove Mountain in Marana, Ariz. Since then, we have extended the program to include family-inclusive networking events (Milk. Beer. Wine.), get togethers, which we call Moments, and a podcast (launching January 2017).
What are your companies?
Kayson: Business strategy & product management services
MORE: Moments, events & retreats
Kids Names / Ages:
Kayson, 2 (almost 3)
What makes you different?
Two things…
I am naturally driven which, when aligned with my competitive spirit, means that once I put my mind to something, there's no turning back. I thrive in uncomfortable situations and have a natural knack for finding clarity in chaos.
My experience delivering a premature baby had a significant impact on the way I view work and family. In the past, I used to think that the answer had everything to do with finding a better balance, but now, I know that's impossible. Since having my son, I've completely changed my viewpoint on the way work and family co-exist. My son is young, and being around him is important to me, so I've rearranged my schedule so that I can be present. In addition, I have restructured my business so that my team can work remotely. This means that they have an opportunity to find the right approach to their work and family life as well.
What would your ideal job look like?
My ideal job is a job that provides me with flexibility, both professionally and personally. I am a strategist, and I always see myself doing something that involves solving problems or creating new things. The job needs to be flexible because I enjoy traveling. I currently bring my family along on my business trips (whenever possible), so ensuring that I have the ability to continue to include my husband and my son in my day-to-day is also a top priority.
What is your goal/end game?
To me, success is about how I feel during the journey, not the destination. Doing the things I love, alongside the people I love, and knowing that my involvement for that day made a positive impact on someone's life is how I know I've reached success. And my goal is to strive for that feeling every day!
Do you do off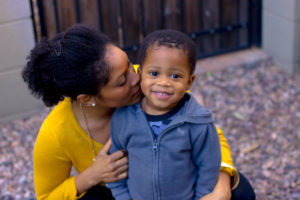 er any special benefits for parents with new babies or small children?
Yes, today, my entire team is remote. They work flex hours and own their schedules. In addition, all of my team members are MORE members. They have access to all of our programs, content and events.
Do you have a hobby?
I love cooking & baking. I also enjoy working out, running and yoga.
Three pieces of advice that you'd give to moms who have their own businesses?

Just keep swimming.

Running a business is hard. You'll have your good days and your bad days, but if it's something you believe in, stick with it. It takes time and lots of perseverance to see results.

It's not what you know; it's who you know.

Approximately 80% of all businesses get their clients from their networks. It takes a village to raise a child and run a business. Make time to identify the people who can help you reach your goals, and nurture those relationships both personally and professionally.

A business does not make money. The products and services that you sell do. Make time to focus on the things that you are selling.

Every quarter, set aside time to review the products or services you are putting onto the market. Most entrepreneurs get so wrapped up in running a company that they forget a business is just a shell. The thing that makes you special is that thing you're selling (tangible or intangible, product or service). Keeping an eye on the things you offer your customers will help you take your business to the next level and identify or address red flags.
What is your secret sauce?
Persistence. When I put my mind to something I am all in. I eat it. Breatheit. And live it.
Favorite quote
"It always seems impossible until it's done." – Nelson Mandela
SaveSave
SaveSave