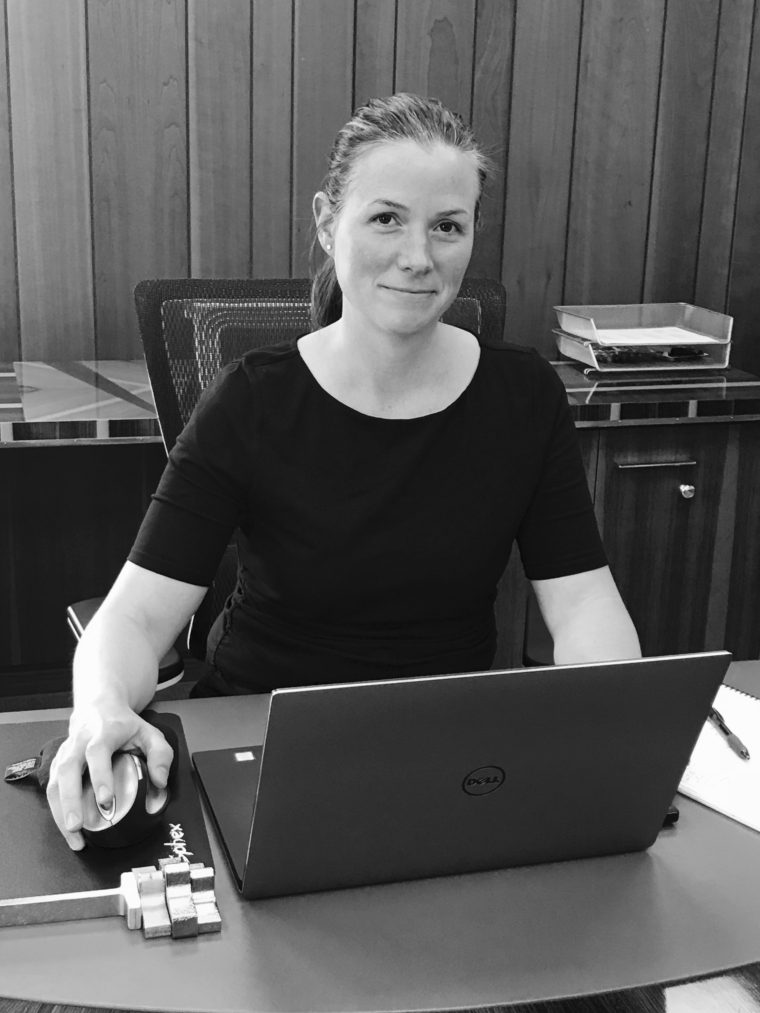 Lorin Cassidy Wolfe has spent her career advancing in male-dominated industries. When she reached the top of her game, she took on another challenge and had 3 kids. Through a combination of hard work, planning and communication, she's found the balance to excel as a mom and as a business leader.
What is the name of your company and what does it do?
Acco Material Handling Solutions
Hoists, Monorails, Cranes, and Trailers for Material Handling – sold primarily through distribution in the US for large manufacturing, plant, and operations end users.
What is your story?
I grew up in rural Connecticut, second of four children in a hard working blue collar family. Dad was a carpenter and Mom worked for her father in his furniture factory. No stranger to hard work, I forged a unique path for a small town girl and let little stand in my way. After attending Miss Porter's School on scholarship and then achieving a BS in Mechanical Engineering from UVA, I carved a path into the male-dominated motorsports and automotive industry. First NASCAR's Hendrick Motorsports, then Ford Racing, Land Rover UK, and BMW NA before matriculating at Harvard Business School to continue out my education. Chasing a dream to own and run my own business, I spent the time at HBS working on 'Chicane', a performance motorsports apparel business designed for women. After HBS, I explored general management and had opportunities to run industrial manufacturing operations for Danaher, and today I am CEO for a PE-backed manufacturing company in PA. I am grateful for the opportunities and mentorship I've received along the way, and for the courage and work ethic I inherited from my family. Continuing as a strong female leader in a male-dominated field is an honor and a responsibility.
How does having a family impact your life as a business person?
I have three toddlers ages 3, 2, and 1. They are an amazing addition to my life. As a business person, having a family balances me, teaches me patience, and forces me to be efficient at all times. My husband and I met later in life (age 36), so our careers were already well underway. We understood what it would take to continue our careers, and the commitment required to start our family. We ensured that we had all of the support and help on board to offset our time committed to business. Today, we schedule expertly, we work collaboratively to ensure one of us is always available for our children, and when we are with our children they get our full attention. At work, we are both focused and efficient. I wouldn't trade the balance and love for family and business for anything in the world.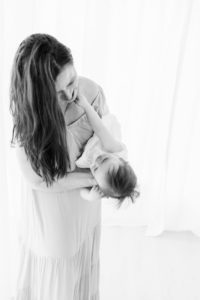 What makes your company different from the competition?
Acco is known for the safety, quality, and durability of its lifting products. We help people move things. We safeguard lives in manufacturing, plant operations, and warehousing by helping operators move materials productively and seamlessly. Our brands are time-tested and engineered for the toughest most critical material movement applications. But having high-quality products is just our ticket into the game. What truly sets us apart is exceptional and personalized customer support. We provide industry-leading quote turnaround, rapid response technical support, and rapid shipment of parts and equipment. We differentiate through our people.
If we wanted to support you, how could we do that? 
I believe strongly in supporting technical careers for women. I would fully support an internship program for college women looking to pursue a career in manufacturing or engineering. Finding interested women and capturing leads would be helpful.
Connect with Lorin Cassidy Wolfe on LinkedIn.
What is your goal/end game?
My personal purpose is to bring the best out in people to collectively achieve things once thought unachievable. I do not know what will follow the Acco chapter, but I know it will align with my purpose.
What do you do in your spare time?
We love going to the beach, biking, swimming, going on adventures with our kids. When the kids get a little older, we will get back to our passion for travel and sports and include them.
One word of advice for other mothers in business leadership.
There will always be one more thing to do for the business, set boundaries (a stopping point) so you can spend quality time with family.
One online resource that your use often to improve your life. 
YPO Women's group.
What is your favorite quote?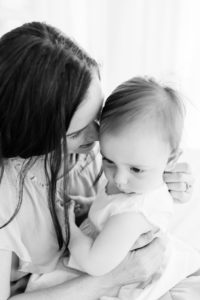 Submit to pressure from peers
and you move down to their level.
Speak up for your own beliefs
and you invite them up to your level.
If you move with the crowd,
you'll get no further than the crowd.
When 40 million people believe in a dumb idea,
it's still a dumb idea.
Simply swimming with the tide leaves you nowhere.
So if you believe in something that's good,
honest and right, stand up for it.
Maybe your peers will get smart and drift your way.
– unknown, Wall Street Journal
Any final thoughts?
I absolutely love being a CEO and a mom. I am lucky that I love my job, and that I have flexibility to be the best business leader AND mom I can be. (It's AND, not OR.) It fulfills me and makes me whole.