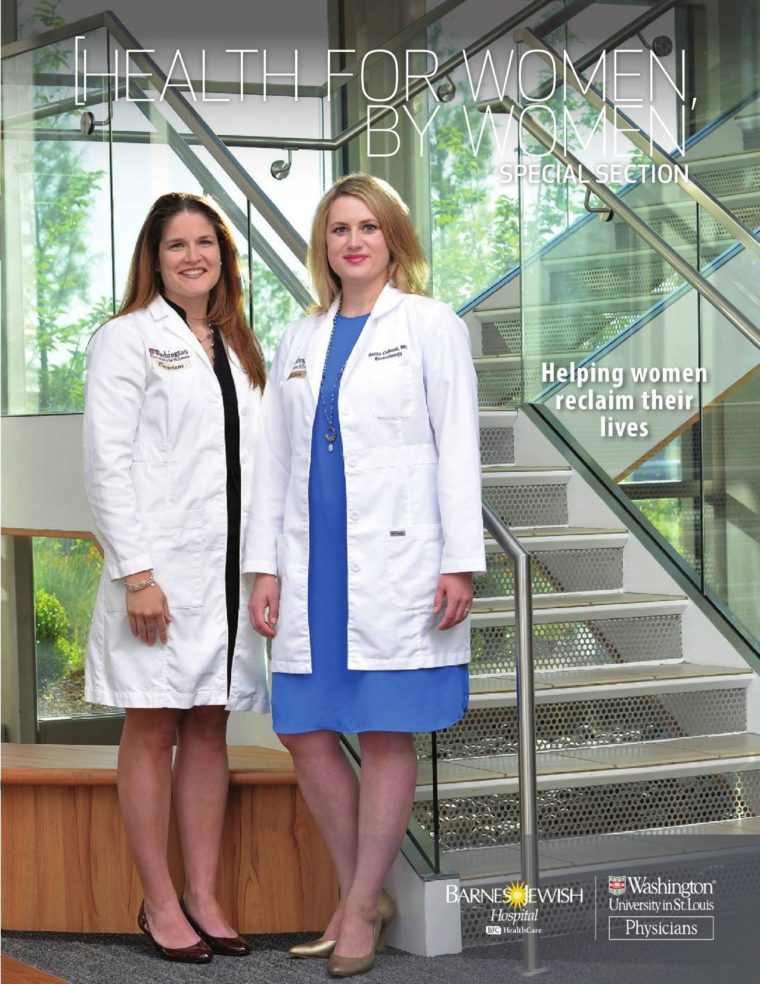 Dr. Rebecca Chibnall is an Assistant Professor of Dermatology at Washington University School of Medicine. She graduated from Washington University in St. Louis and earned her medical degree at the Keck School of Medicine at the University of Southern California with highest honors. She was named the top performing clinical medical student in her class. Dr. Chibnall performed her dermatology residency training at Washington University School of Medicine/Barnes-Jewish Hospital.

In 2016, Dr. Chibnall joined the faculty of Washington University School of Medicine in St. Louis as an Assistant Professor of Medicine in Dermatology. Her areas of clinical focus are in vulvar dermatology, inpatient dermatology, and medical dermatology.

Dr. Chibnall is a member of the American Academy of Dermatology, The Society for Dermatology Hospitalists, the International Society for the Study of Vulvovaginal Disease, and the American Board of Dermatology.

Dr. Chibnall's publications include research papers, book chapters, scientific abstracts, and clinical reviews. Dr. Chibnall's research interests include women's health, infant diapering practices, and diaper need.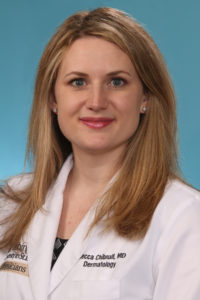 What is your story and how did you get started?
When I was 14 years old, my grandfather was diagnosed with cutaneous squamous cell carcinoma.
Unfortunately, his case was atypical compared to most cutaneous squamous cell cancers. He had a lot of sun exposure in his life, especially during World War II, and ended up developing a very aggressive squamous cell carcinoma.  He died from skin cancer when I was 16 years old.
Because of my grandfather, I learned very early in life about the risks of sun exposure and UV light. I know the importance of educating people on those dangers – which includes tanning beds.
In medical school, I liked the way that dermatology combined both medicine and surgery. The specialty allows me to see patients throughout the full spectrum of life –from infancy all the way through late adulthood. Dermatology has been a long love story for me.
What are your companies?
I see patients at the Center for Advanced Medicine – South County in St. Louis, Missouri.
How does having a family impact your life as a business person?
It's a constant juggle. Sometimes my family needs 60% of me, so my patients only get 40%. Sometimes my patients need 60%, so my family only gets 40%. Somehow, my husband and I make it work.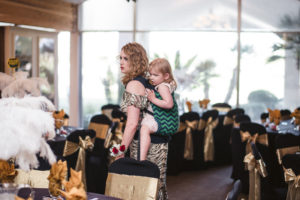 What makes you different?
I am one of the few dermatologists in the U.S. who specializes in vulvovaginal disease.
What is your goal/end game?
I want to change conversations amongst dermatologists regarding infant diapering practices and menstrual care practices. I want to teach young dermatologists how to best treat vulvovaginal disorders.
What do you do in your spare time?
Grow things in my garden – flowers, veggies, berries, etc.
One word of advice for other mothers in business leadership.
Be kind to yourself.
What's an online tool you use often to improve your life?
The 6 o'clock scramble is my go-to meal planning tool!
What is your favorite quote?
"For the secret of the care of the patient, is in caring for the patient." – Francis W. Peabody, MD
If we wanted to support you, how could we do that?
Increase awareness of vulvovaginal disease and how women can seek help.
Rebecca Chibnall, MD's office can be reached at (314) 942-6386.