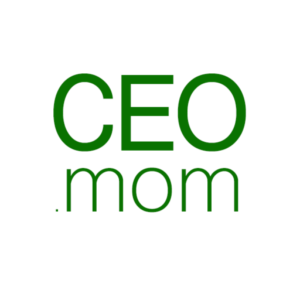 CEO.mom is a new community designed for moms who are business owners. 
We all do different things, but we have a shared challenge of literally trying to do it all… be a mom and have a career too.  It's such an interesting challenge too.  Just last week, I had an encounter that helped me realize that some people saw me as less committed to my business if I talked about being a mother too much, but others see me as harsh and uncaring if I didn't talk about my family enough.
It's a simple start and I'm sure CEO.mom will evolve over time, but we've built a catalog of various women business leaders to profile.  As posts go live on the blog, you'll receive notifications about each new CEO.mom we feature.  
You're invited follow the twitter account (@ceodotmom), like the Facebook page (https://www.facebook.com/ceodotmom/) where we're actively sharing news relevant to our community, and sign up for the newsletter using this form. Feel free to engage as little or as much as you'd like.  There's power in community. We're already hundreds strong on both Twitter and Facebook and growing each week. I hope to hear from you.  
If you have something to offer, you'd like to be profiled (it's free advertising!), you have some little tidbit of strength to share, or something special that is appropriate to share with this community, please email it to me for review at ceodotmom@gmail.com.  
Together, we really are stronger.


Jennifer Labit
Editor
CEO.mom