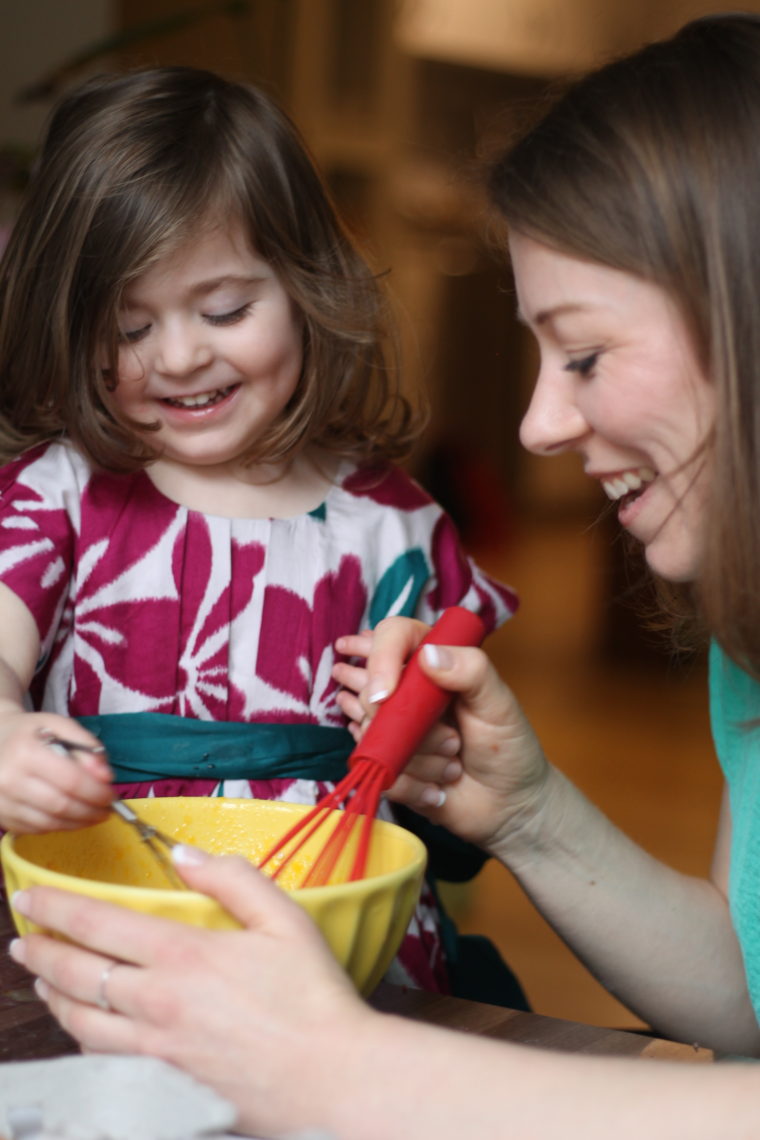 Carine Rosalia had high hopes of sending her children to school with healthy lunches, but found school restrictions paired with finding options her kids would actually want to eat was quite the challenge. She came up with a product that combines the experience of shopping, food prep and eating to make packing a lunch fun. It's currently being funded on Kickstarter.
A French mom's way to better lunch.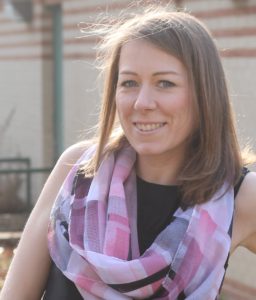 What is your story?
The idea for This & That Lunch Kit came when I became a single mom trying to juggle parenting and a career. I experienced first hand how hard it was to find time and balance in my life so I set out to build a product that would help families transform a chore into fun while helping kids develop healthy habits.
I was getting lots of interest in the lunches that I was making for my daughter inspired by a family recipe that I used to make with mom, growing up in France. It was easy to make and I added vegetables to make it more balanced. When I realized the potential for these recipes to become a healthy alternative to the plain sandwiches, which are often the staple of the lunch box, I worked with a French nutritionist to develop a set of recipes inspired by seasonal vegetables.
It was important for me to involve my daughter in the lunch-making process. Involving children in the kitchen is a great way for them to develop healthy habits and they are more inclined to eat what they have made. With that in mind, I broke down the recipes by kid-friendly, age-appropriate steps, so families would know exactly how to let children participate in the preparation. I also came up with shopping lists that could be more of a roadmap for kids to learn how to shop for vegetables and learn about their properties. Next, I designed containers that could go from the oven to the fridge to the lunch box. The containers are made of food-grade silicone so they are safe and really easy for kids to use. Finally, I added some accessories to personalize the containers and write daily messages.
I want my story and experience to serve families by making parents' lives easier and children's lunches healthier.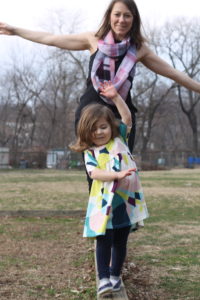 How does having a family impact your life as a business person? 
My biggest challenge has to be finding balance between my family and professional interests. Between raising a preschooler, launching a business, a legal career and a baby on the way, I definitely have a full plate.
I get through the hard times by reminding myself that I am setting an example for my daughter. I try to remain confident to inspire her that we can overcome challenges and spring back from negative experiences.
What makes your company different from the competition?
This & That Lunch Kit is a new take on the lunch box. It's a novel experience for families who get all the accessories they need to turn lunch box preparation into a bonding experience with their children. The recipes draw on my French upbringing and the expertise of a French nutritionist to bring a healthy alternative to the sandwich.
Parents are looking for solutions to feed their kids healthy food that kids actually want to eat. Some turn to subscription meal plans but those can get expensive very quickly. This & That Lunch Kit is not a meal plan. It is an entire set of accessories that families can use over and over to make the recipes together. It is more sustainable for the budget and the planet. It is also more empowering for families: instead of receiving ingredients in a package every week, families learn how to shop with their kids. With This & That lunch Kit, families get a set of shopping lists to match the recipes so going to the market can become an adventure finding the right produce and an educational opportunity for kids who learn about the different vegetables through the illustrated recipes.
If we wanted to support you, how could we do that?
Contributing to my Kickstarter campaign (running until April 21) and sharing links to the campaign on social media would give me a wonderful boost.
What is your goal/end game? 
I am raising $20,000 on Kickstarter to get This & That Lunch Kit to production. The next step will be fulfillment to all the backers and getting kits to retailers across the country.
Overall, the goal is to get This & That Lunch Kit to as many families as possible by leveraging online sales and relationships with large and small retailers. I plan to introduce different editions of recipes for kids with special diets (gluten-free, vegan) and partner with different designers to add new lines of stickers. I also have ideas to add games and toys to educate children about healthy eating.
What do you do in your spare time?
I have lots of interests including traveling, dancing, yoga… but, most importantly, I want to spend the time that I have with my family. With another child on the way, spare time will be pretty sparse!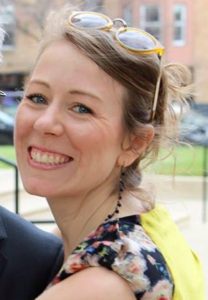 One word of advice for other mothers in business leadership.
Finding a balance as a parent and an entrepreneur can be really difficult. I try to resource every week through activities that allow me to be mindful of my body (yoga) and express myself (dance) or simply go at a different pace (brunch with friends). I also try to schedule dedicated time to each of my family members so I don't lose sight of my priorities.
One online resource that you use often to improve your life. This could be a scheduling tool, an inspirational site, a business resource, a blog… pick anything you like.
I love Crowdfire to help me schedule social media posts at a time that is convenient to me, helping me get organized. I also rely on MailChimp for my newsletter. It has great functionality and design.
What is your favorite quote?
"Success is not final; failure is not fatal: It is the courage to continue that counts." This quote by Winston Churchill embodies the very essence of what it means to be an entrepreneur: always looking at ways to improve and picking ourselves back up when things get rough. It's a perpetual quest.
Any final thoughts?
I am reading "Back to Work After Baby", written by my friend Lori K. Mihalick-Levin. Lori has a wealth of great advice for parents on how to balance a career with raising a child. Her book is a wonderful resource to help new parents feel more confident and more experienced parents get help to avoid feeling overwhelmed.
Learn more about This & That Lunch kit on Carine's Kickstarter and at www.thisthatlunch.com.To stay up-to-date with her company, follow along on Facebook: @LunchSquares.