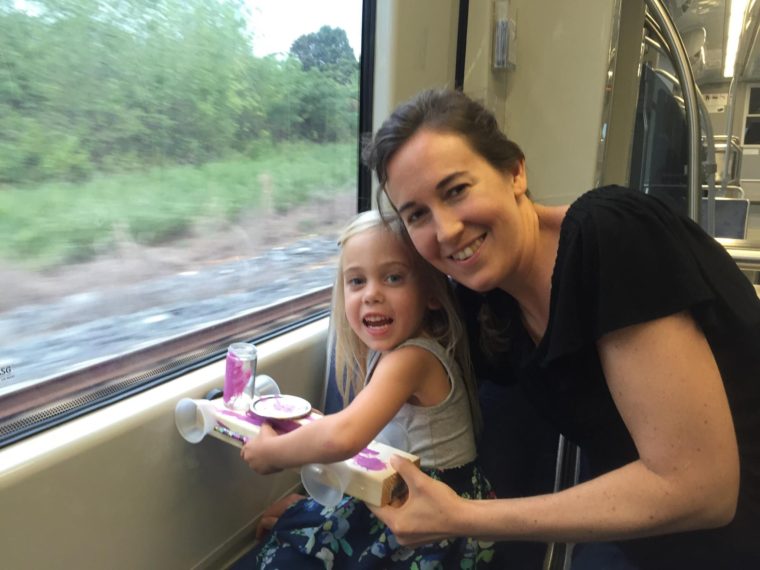 Mary Beth Pulver is a nurse turned mom and entrepreneur whose business is about health restoration through holistic modalities including essential oils. Her dedication to teaching, nurturing and creating a community have helped her create a sucessful business.
What is your story?
After a background in working as an oncology and hospice nurse, I started my parenting journey with a 2 1/2 pound preemie, Joy. In just a few short years, she challenged most of what I knew about medicine and healing and changed the trajectory of my career. By the time she was two, I had taken the path of many a desperate mommy and was knocking on any door that offered hope. The tide for her began to change as I learned about natural and holistic options to help her heal and not just manage. 5 years later, the journey I embarked on for her became a rabbit trail into natural health that hasn't ended yet.
How does having a family impact your life as a business person?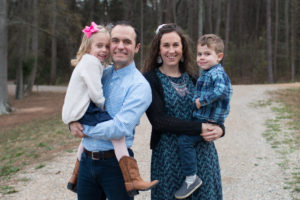 Having a family, for me, is both my driving force and the weight that anchors me. It is for my family that I was willing to risk entrepreneurship, sweat equity, and a learning journey. They were the first engine of my why and my motive. When I stepped up to see another layer of vision and purpose, they kept me grounded. There is always an opportunity to do more, spend more, learn more and go more yet keeping our family as core has kept me connected to my long-term values and priorities.
What makes your company different than the competition? 
The Simple Ways emerged as a learning platform that integrated what I was learning with doTERRA along with other holistic modalities and as a business team that focuses on relational integrity while building in a direct sales model. You can buy essential oils in many places but I learned quickly that the community aspect The Simple Ways provides can be the difference in owning products and experiencing solutions.
I loved doTERRA products early on but I knew I had found the right company to partner with when I attended my first corporate event. I mostly despised multi-level marketing until I heard our company president start a meeting by saying, "If you're here just because you want to make money, you'll probably find your way to the back door pretty quickly. If you're here because you want to serve people and are willing to get an education, this will be a great opportunity for you." I kept waiting for the "rah, rah, go sell," and it never came. Their focus on education, service and integration with traditional medicine was a sure fit with my nursing background and drive to be a change agent for families in need.
If we wanted to support you, how could we do that? 
I would love your referrals for those looking to learn more about natural health options, purchase essential oils or begin building a home-based business.
I look forward to connecting with other women in business leadership!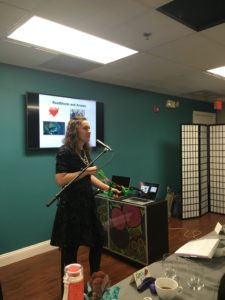 What is your goal/end game? 
From my own four walls, I ventured into business to provide stability and opportunity for my family. Far beyond that, I keep moving forward and helping others do the same because hope is meant for more than just me. It's not enough that this once desperate mama has the needs of her family cared for – I am engaged in this industry to perpetuate the offer of hope for health and financial wellness that was given to me.
What do you do in your spare time?
My "for me" goal this year is taking a class in office management, for home and work, to handle the trail of production/creation efforts that sometimes gets left behind me! I love to capture moments with my kids drinking smoothies on the front steps, exploring the greenway we live next to and snagging a few hours being a foodie at local restaurants with my husband. We enjoy our church and have many family members nearby. Since quality time is definitely one of my love languages, I treasure the stories that rise out of conversations at the table with the people we love and are learning to love.
One word of advice for other mothers in business leadership.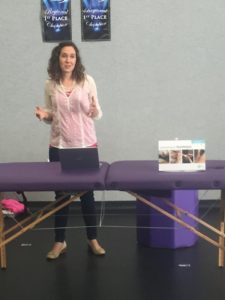 I am thankful to have learned early that perfect work/life balance is an illusion. Real balance is like riding a bicycle, you are constantly adjusting. You learn along the way, sometimes by falling, to become more in tune to what balance feels like and when you are out of kilter. Once you get the basics, you can keep adjusting and still enjoy the ride/process. Business and family have seasons – being aware of the season of your family and your business are key to help navigate the responsibilities of both worlds.
One online resource that you use often to improve your life. This could be a scheduling tool, an inspirational site, a business resource, a blog… pick anything you like.
Right now I'm having fun looking through Blinkist.com so I can feel at least a little well read (maybe not WELL, but at least read…) and LearnDoBecome.com is my office management project for the year!
What is your favorite quote?
To have faith is to believe that the task ahead of you is never as great as the power behind you.
The dead take to the grave, clutched in their hands, only what they have given away.- DeWitt Wallace
Learn more about The Simple Ways here and join Mary Beth's community at TheSimpleWays.me.